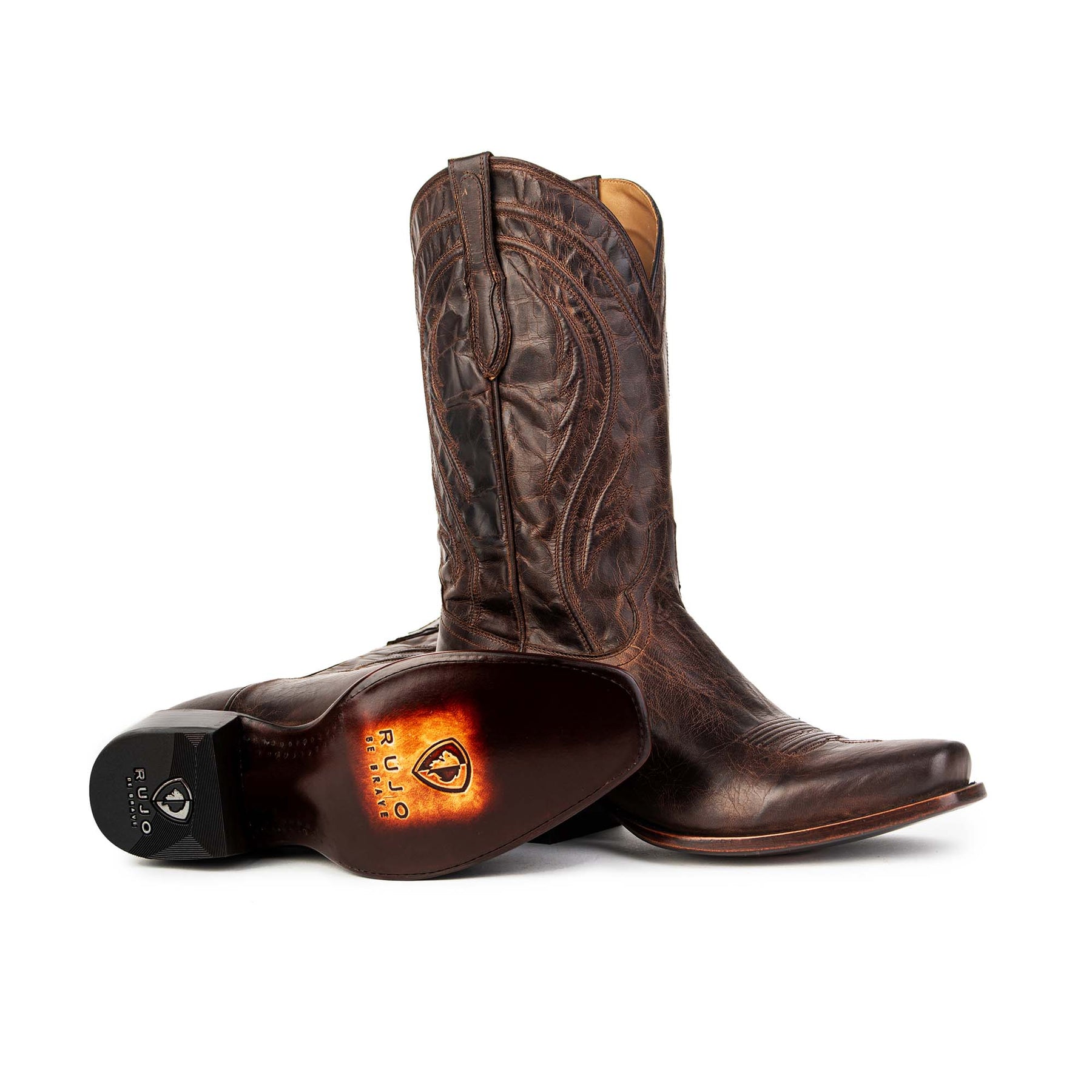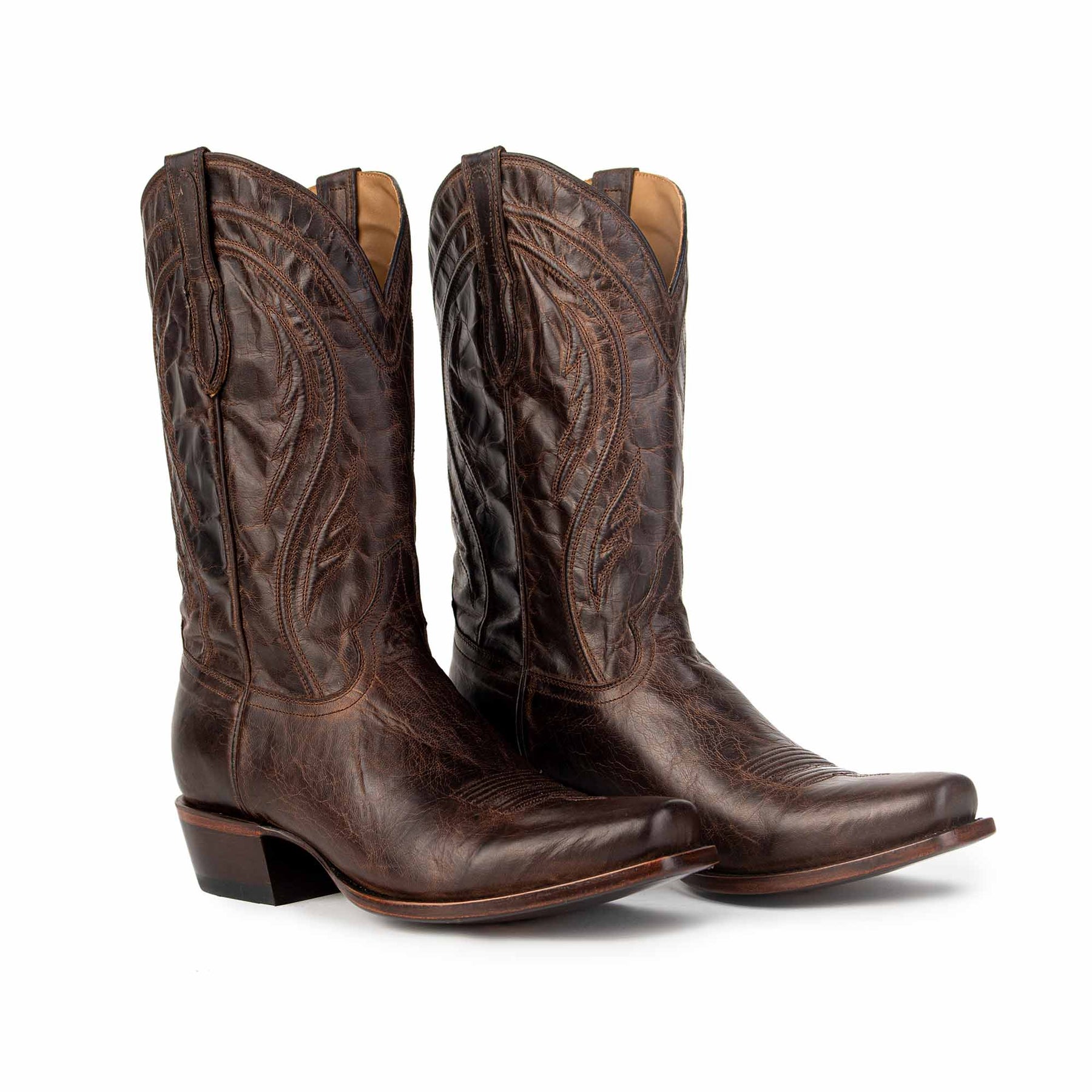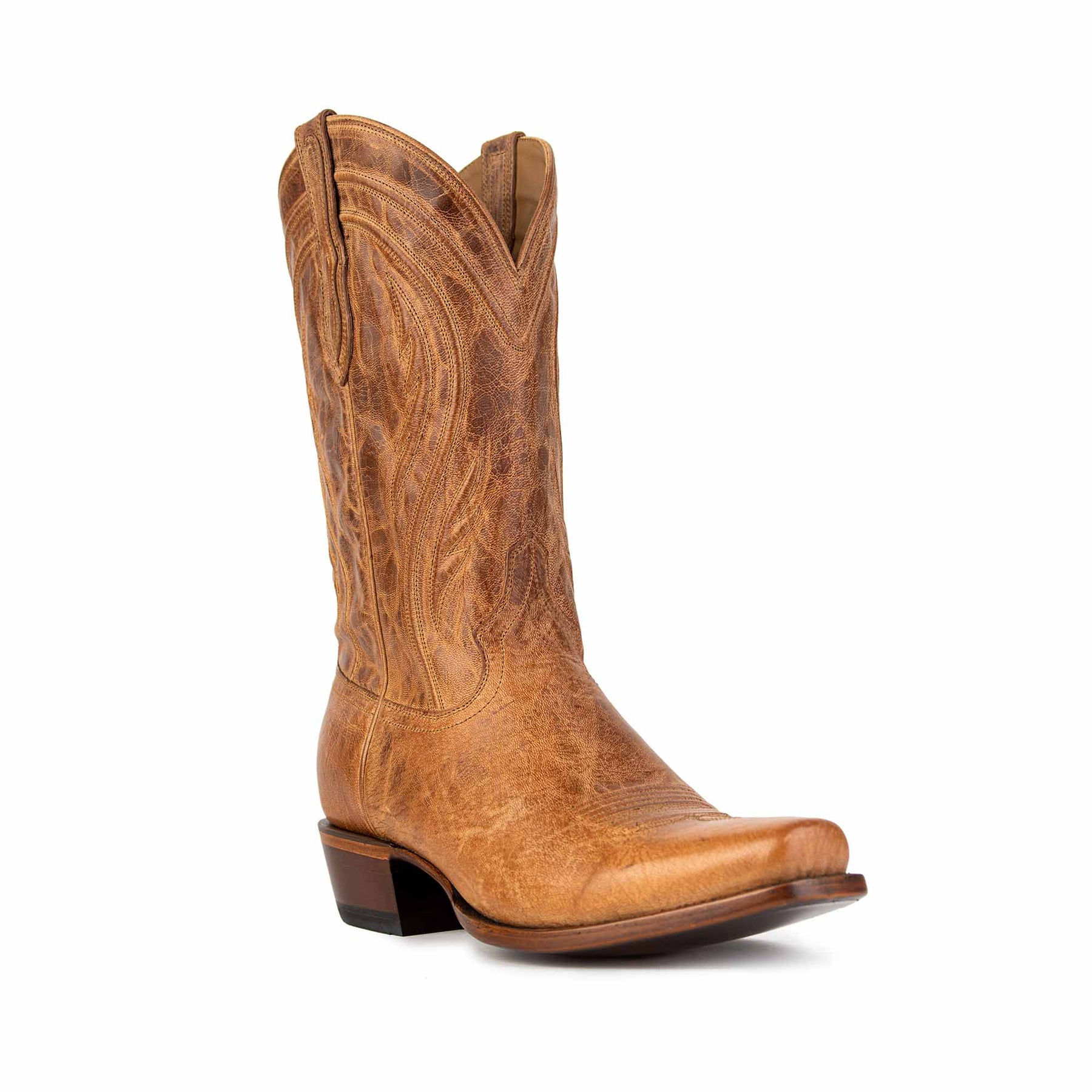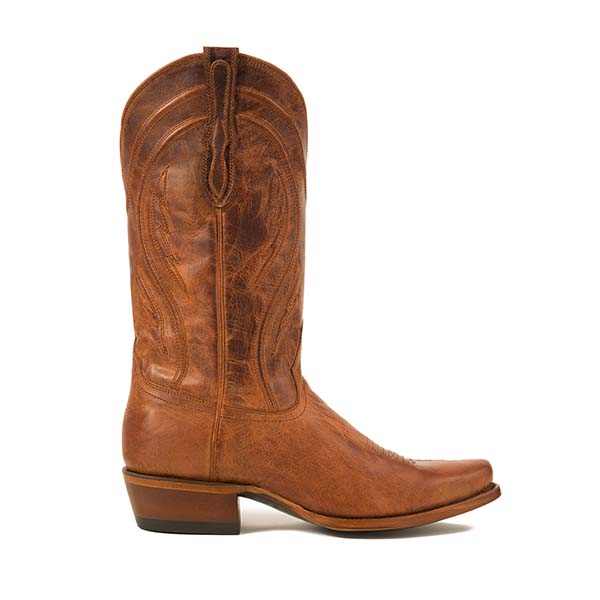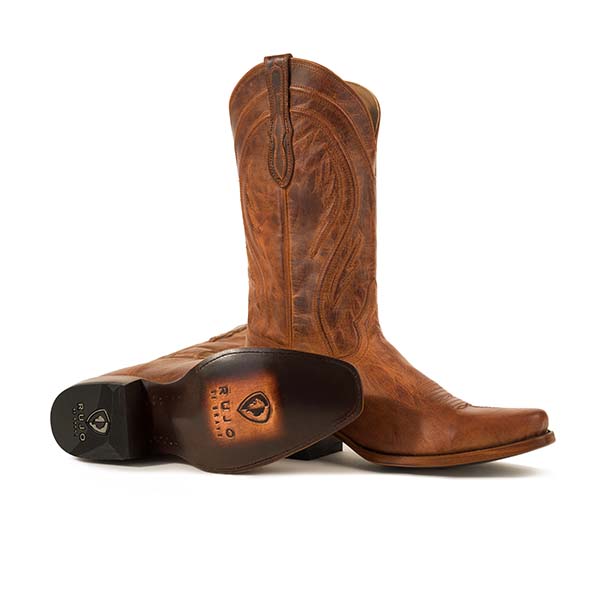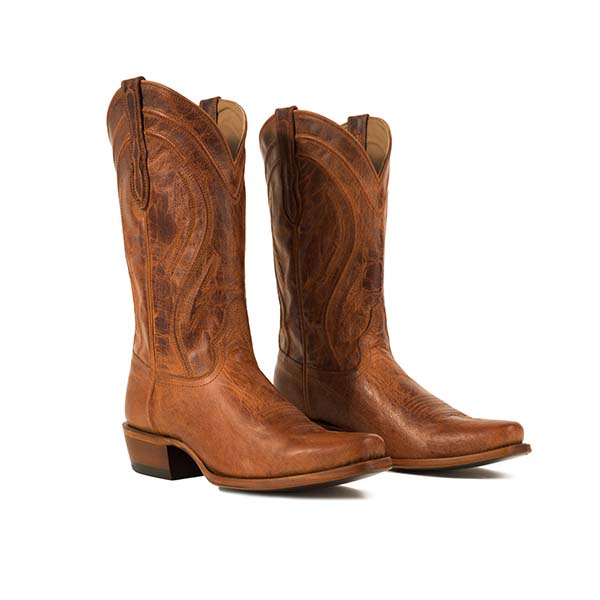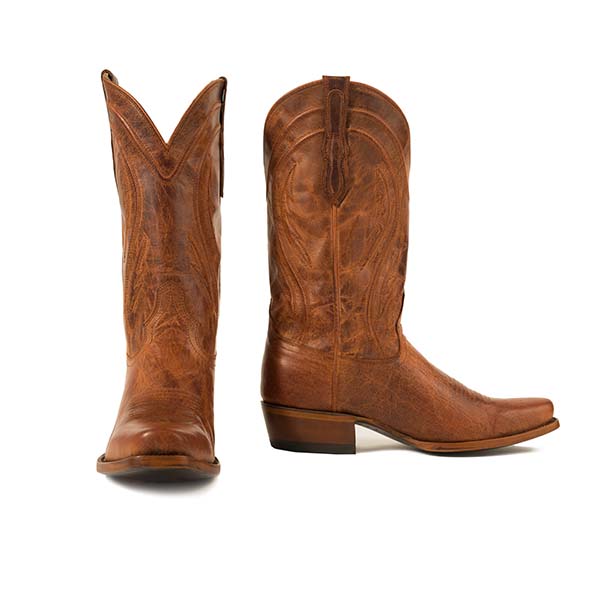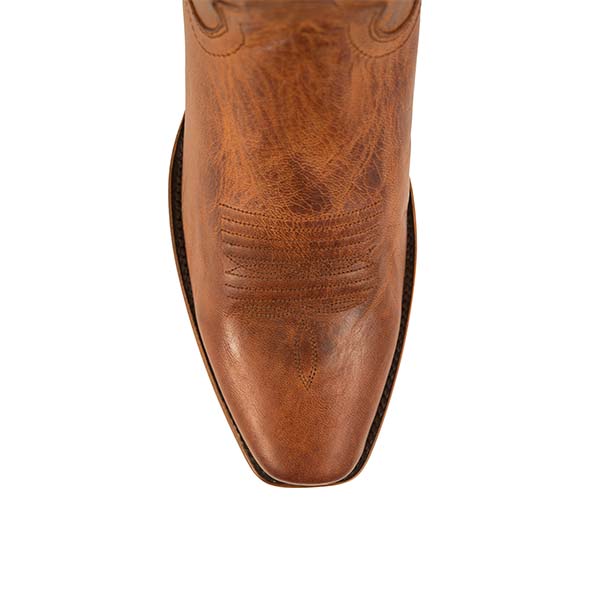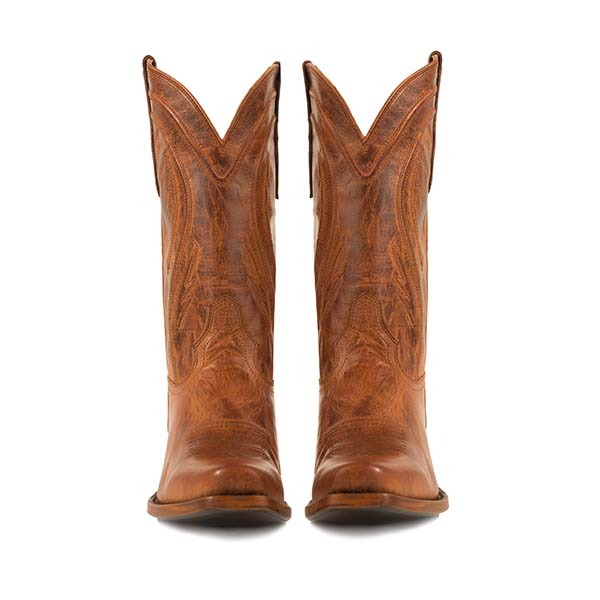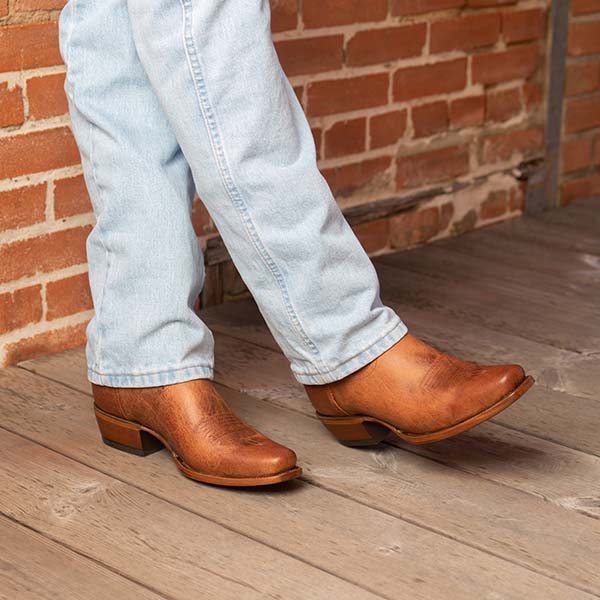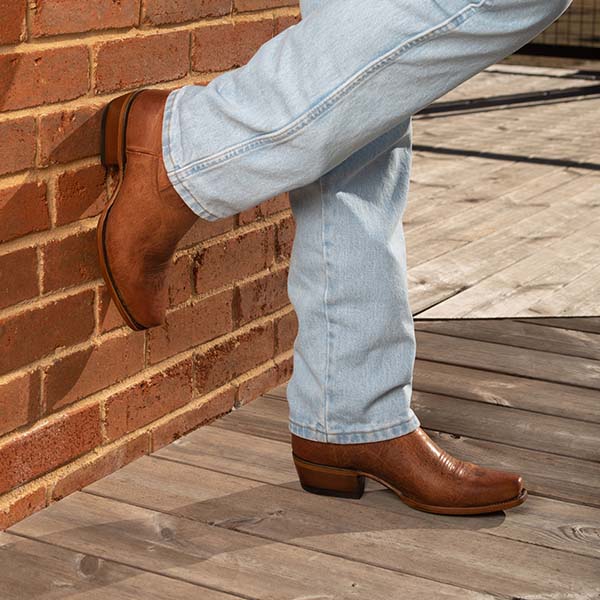 Material
Mad Dog Goat
Shaft
12 in.
Toe
7-Toe
Heel
1.7 in.
Weight
2.0 lb.
The Tate
Material
Mad Dog Goat
Shaft
12 in.
Toe
7-Toe
Heel
1.7 in.
Weight
2.0 lb.
We strive to make sure every pair of boots is delivered to you as quickly and efficiently as possible. For this reason RUJO Boots will not ship orders to PO Boxes.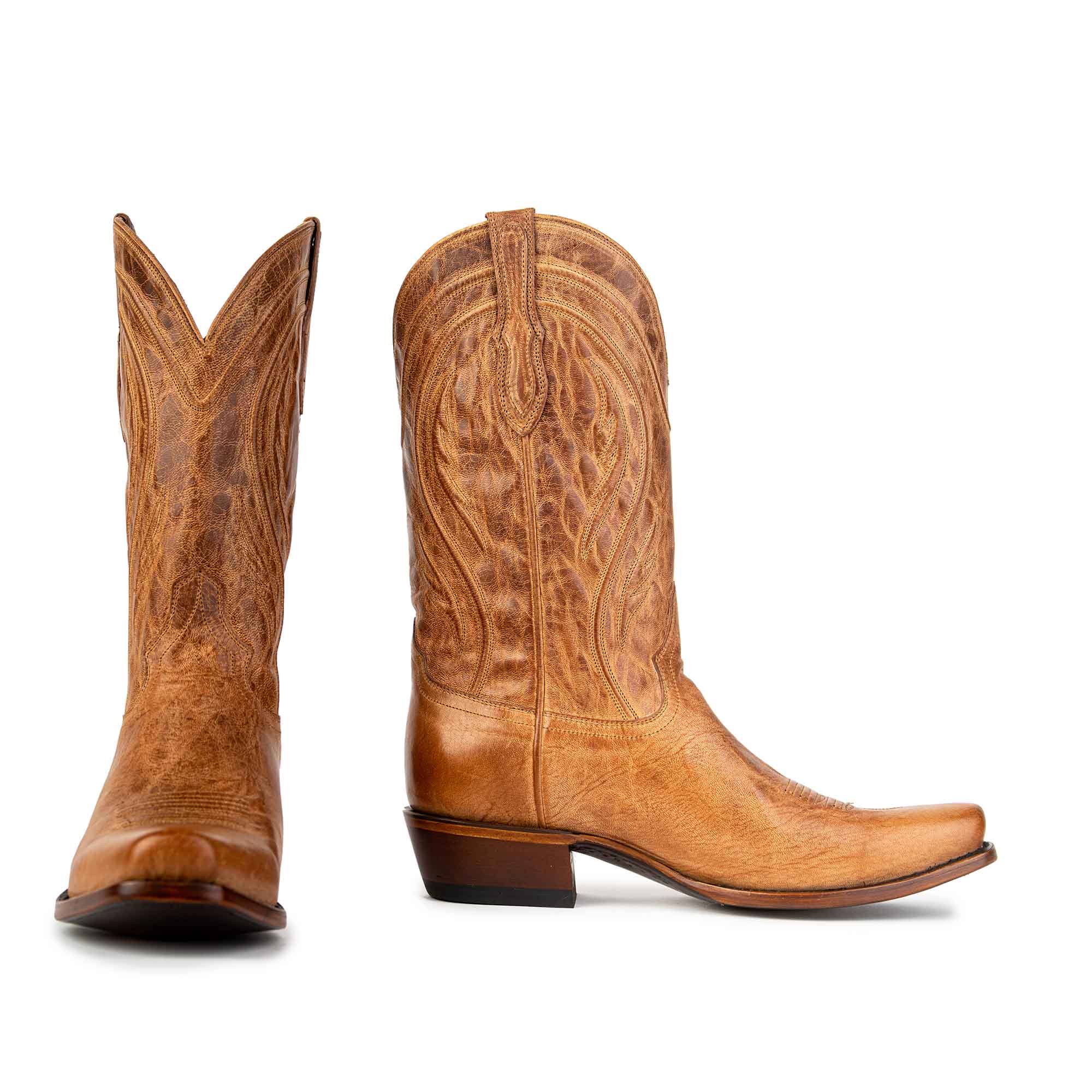 Meet The Tate
The Tate is our newest addition to our 7-Toe cowboy boot line. Our premium supple Mad Dog Leather is a 5-star shining example of a traditional cowboy boot. The Tate features a beautiful hand-corded shaft, CloudWalk Insole Technology, stacked leather heel, rubber heel cap, and extremely soft calfskin lining.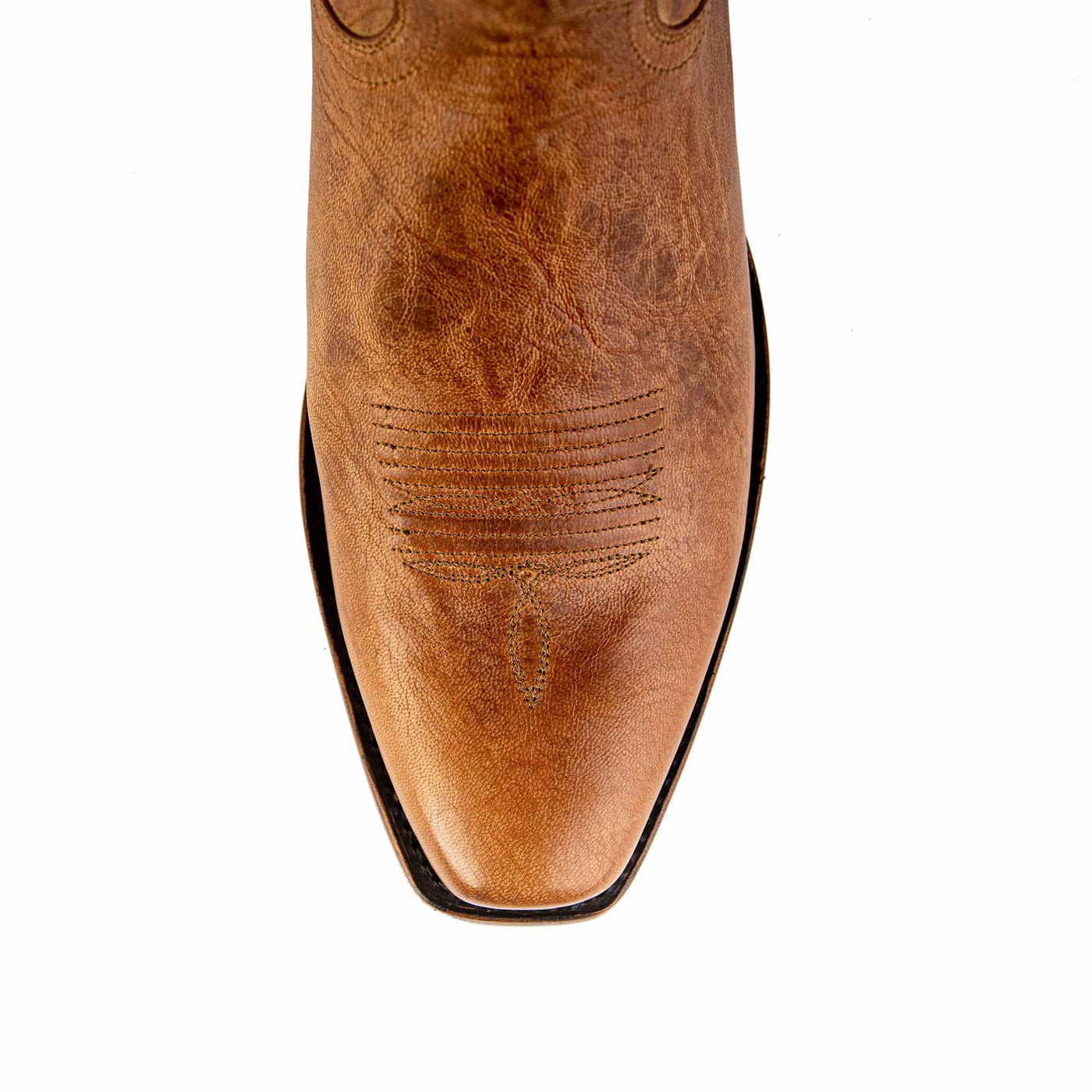 Mad Dog Leather, exclusively from TUSTING & BURNETT
Our G.O.A.T. is truly the greatest of all time. This incredible leather only comes from the famous TUSTING & BURNETT tannery in England and RUJO is proud to bring it to you at an amazingly competitive price. Handsome, comfortable and durable - the TATE combines Western style with European quality and has quickly become a RUJO fan favorite. Now available in three striking colors.
"A Better Boot, A Better Price"
Dare To Compare
We did our homework. We did the research. We know what makes a great boot. We know the competition and we know the prices that they charge. That's why we started RUJO. Sure, it takes money. But it also takes confidence. And we are confident that when you compare RUJO boots and the prices we charge with the other names in the business, you will be pleased with your choice. Thank you for your consideration. Be Brave.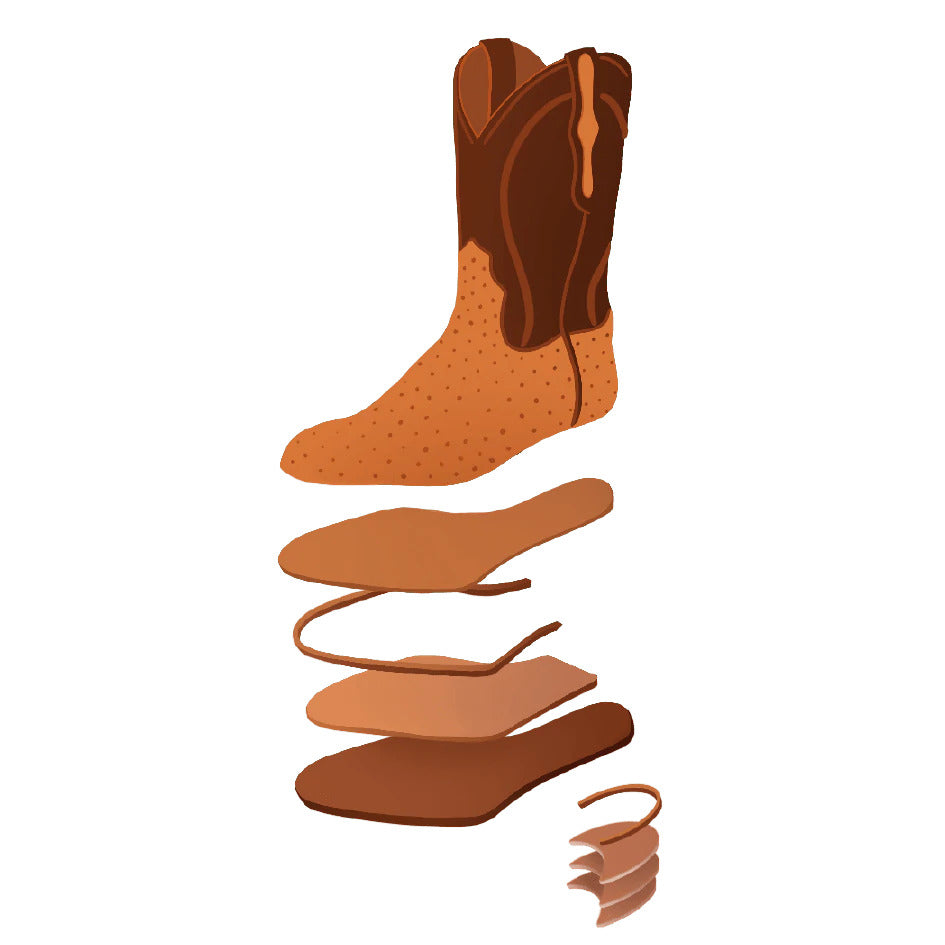 Goodyear-Welted Outsole
The Goodyear Welt is the best method of attaching a boot's sole to its upper. This technique makes a boot extremely durable and easy to repair.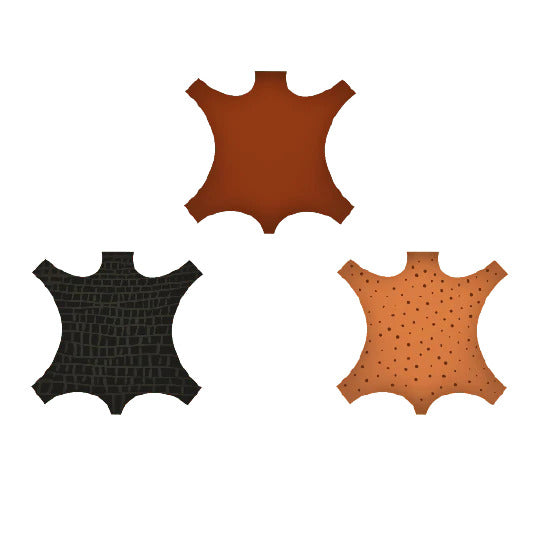 100% GENUINE LEATHER HIDES
Every single piece of leather you will find on your RUJO Boots is 100% genuine animal hide. We use only the highest quality skins for our boots.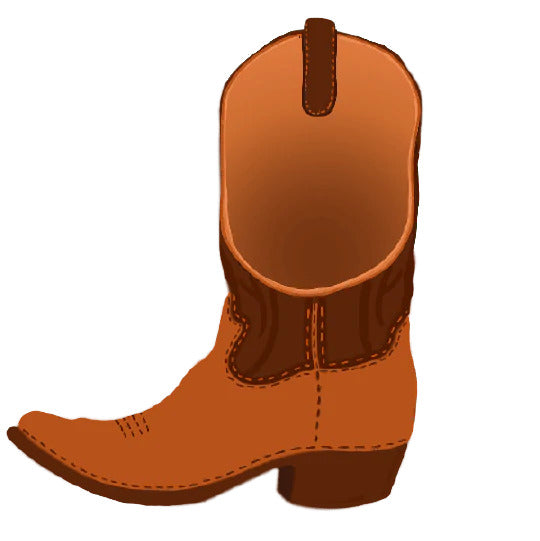 SUPPLE CALFSKIN LINING
Every RUJO boot is lined with a supple layer of our ultra-soft Legacy Calfskin, which increases comfort and hides the seams on the inside of the boot.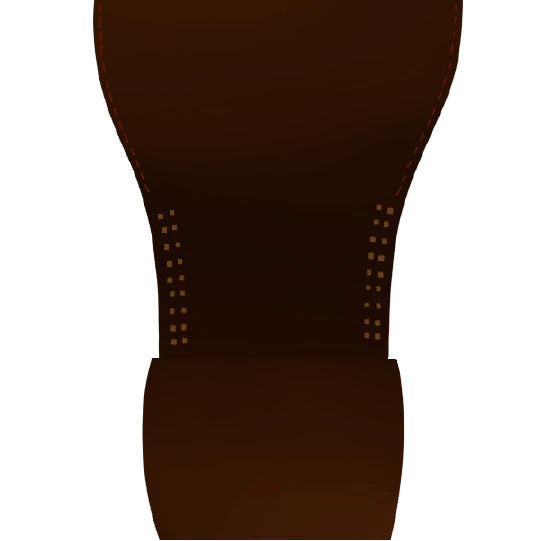 LEMONWOOD PEGS
Like the bootmakers of old, RUJO uses lemonwood pegs in our outsoles to guarantee a secure bond between the sole and upper of each boot.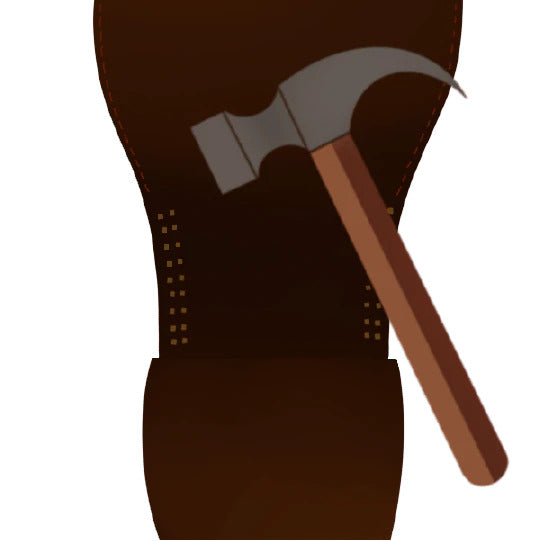 HAND-HAMMERED PEGS & NAILS
Expert RUJO artisans hand hammer each peg and nail into the shanks of our boots and inspect them for a snug fit, ensuring a lasting sole assembly.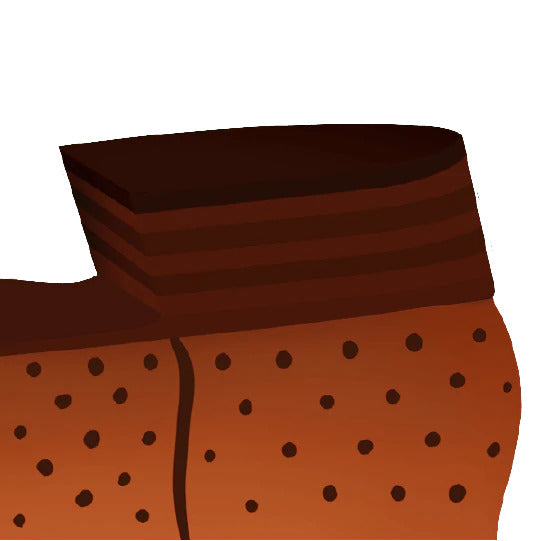 STACKED LEATHER HEEL WITH RUBBER CAP
A stacked leather heel ensures stability and comfort, and the rubber cap on the bottom provides traction so you can tread confidently.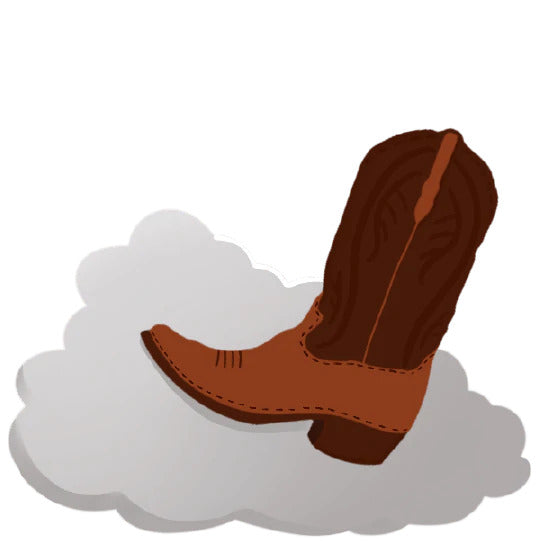 CLOUD WALK MEMORY FOAM INSOLE
RUJO's specially-designed memory foam insole is a revolution in comfort. Once you've worn boots with Cloud Walk, you'll never go back.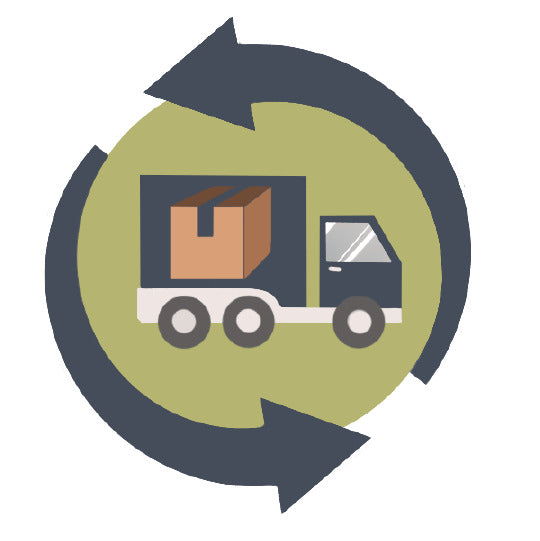 FREE SHIPPING, RETURNS, & EXCHANGES
We stand by our products. We offer fast, free shipping, returns, and exchanges, so that your RUJO experience is as easy as possible.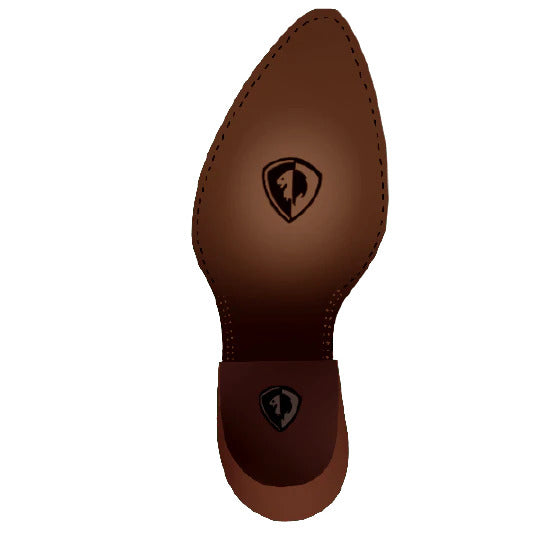 100% LEATHER OUTSOLE
Unlike some bootmakers, RUJO uses 100% genuine cowhide for the outsoles of our boots. This is a classic, time-honored way to make western boots.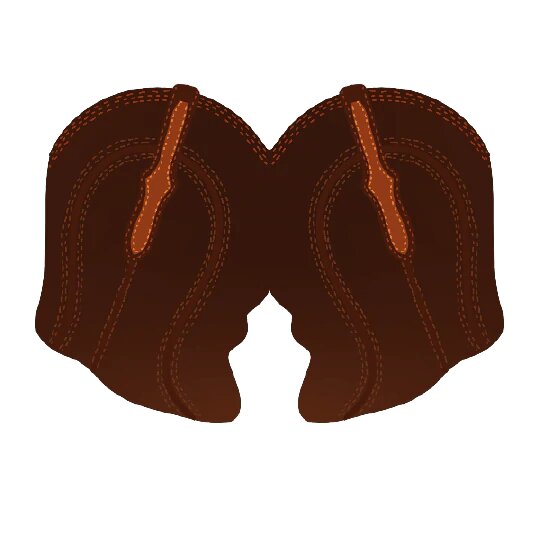 HAND-STITCHED AND CORDED
From beginning to end, every RUJO boot is handcrafted. This artistry is especially evident in the cording and stitching found on our boots.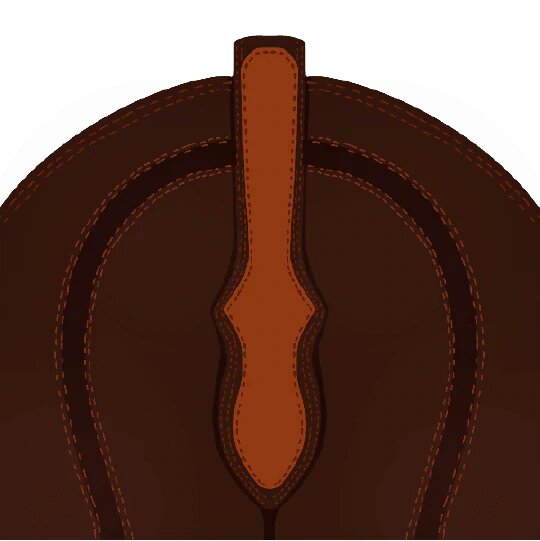 TRIPLE-STITCHED PULL STRAPS
We're serious about the quality of our boots. Every pair of RUJOs is over-engineered for maximum durability throughout a long life of wear.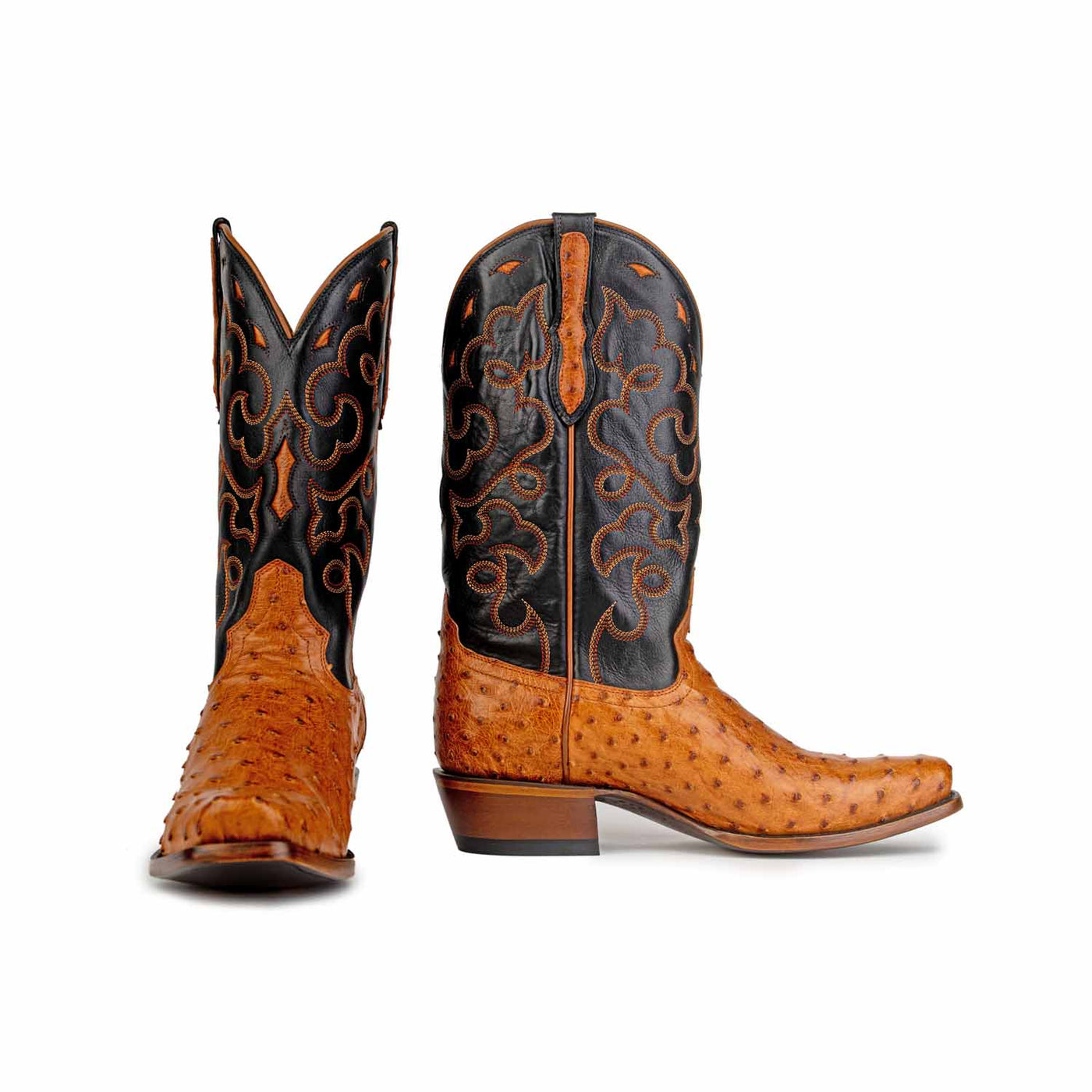 Like Walking On a Cloud
Cloud Walk. The name says it all. We know that comfort is king and our specially-designed memory foam insoles are comfort royalty. To wear a pair of boots with RUJO's Cloud Walk cushioning is to know how a great pair of boots should feel.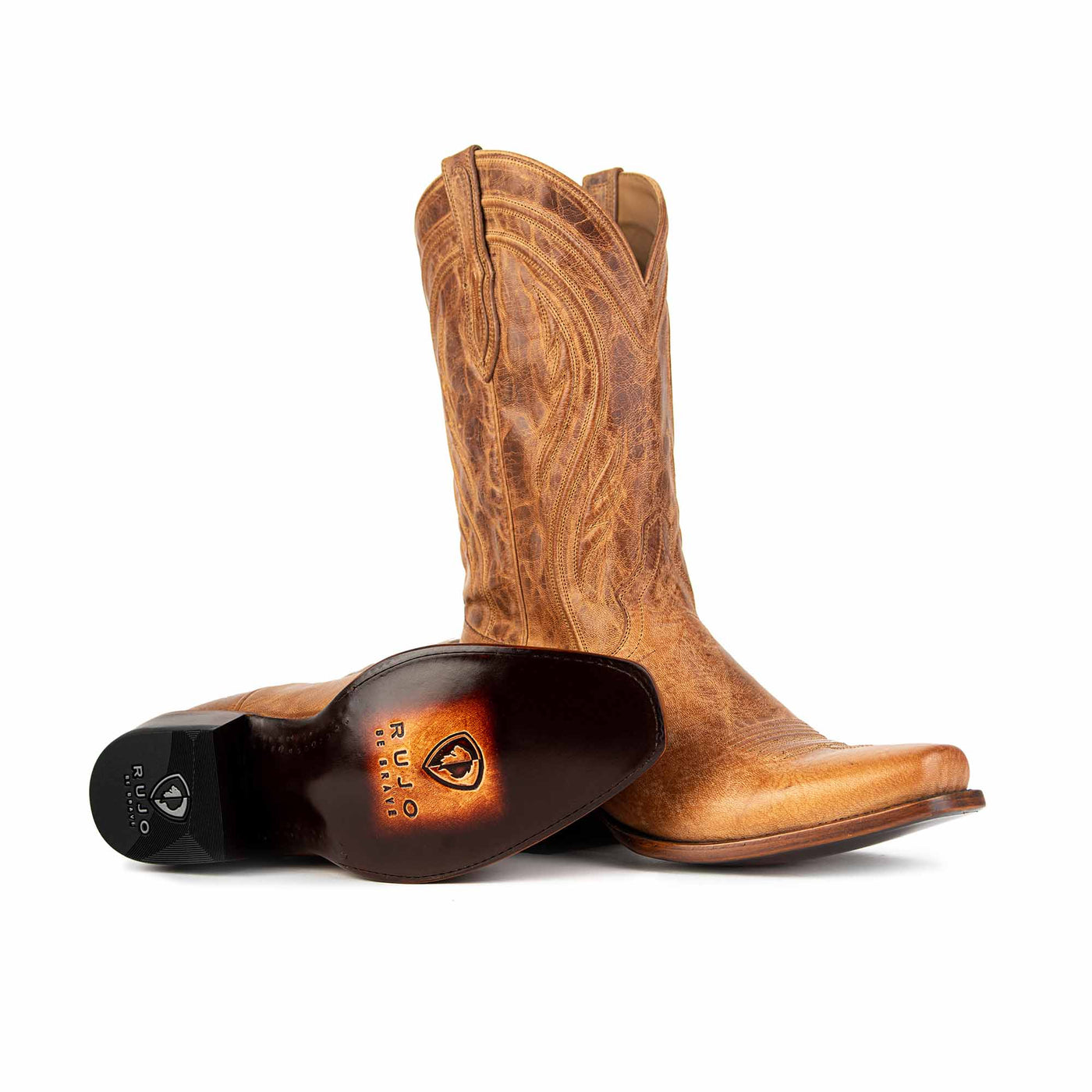 No Compromises
Plenty of companies sell boots made from goat hides. RUJO Boots only uses Mad Dog leather. Tanned and sold exclusively by Tusting & Burnett in England, Mad Dog leather is truly the GOAT (Greatest of All Time) with its incredible appearance, durability and comfort. Coupled with RUJO's Cloud Walk cushioning and smooth Calfskin lining, this Mad Dog strikes a strong and handsome profile. Enjoy the best.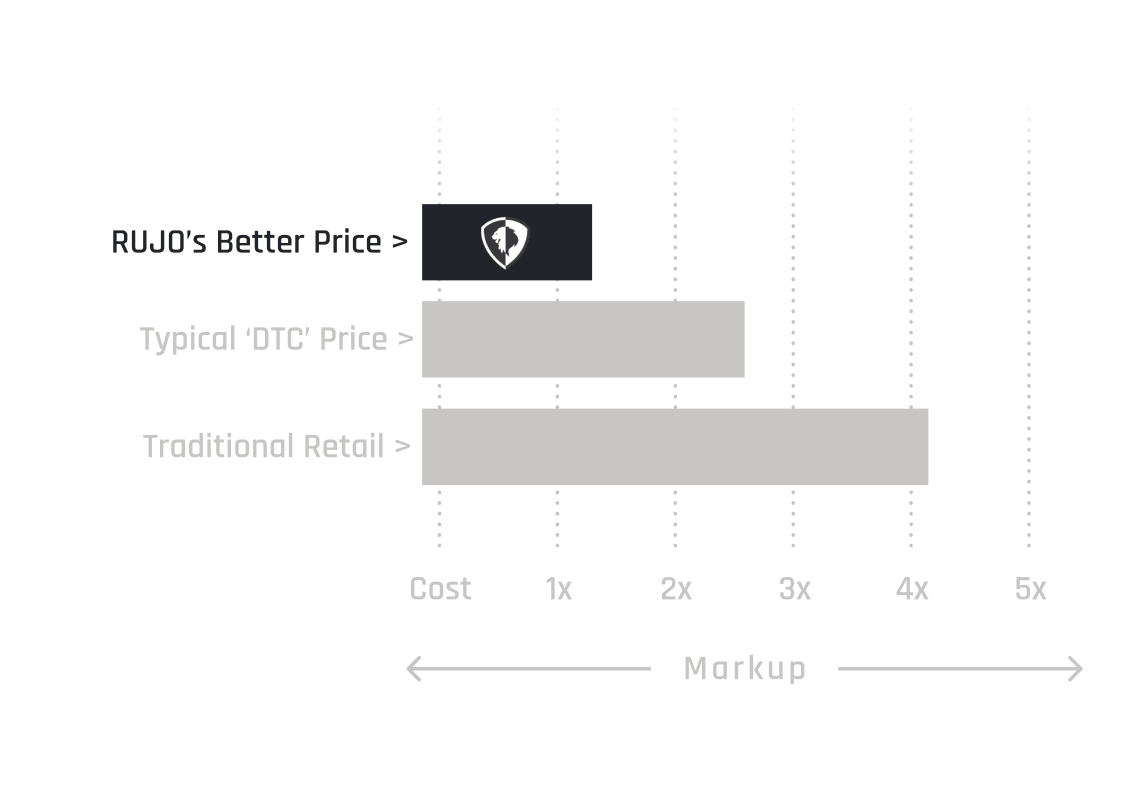 "A Better Boot, A Better Price"
Dare to compare
You be the judge. We enthusiastically encourage price comperisons. Any true apples-to-apples price comparison will show that RUJO is easilly $40 under other internet based boot sellers (and more than half traditional retail).